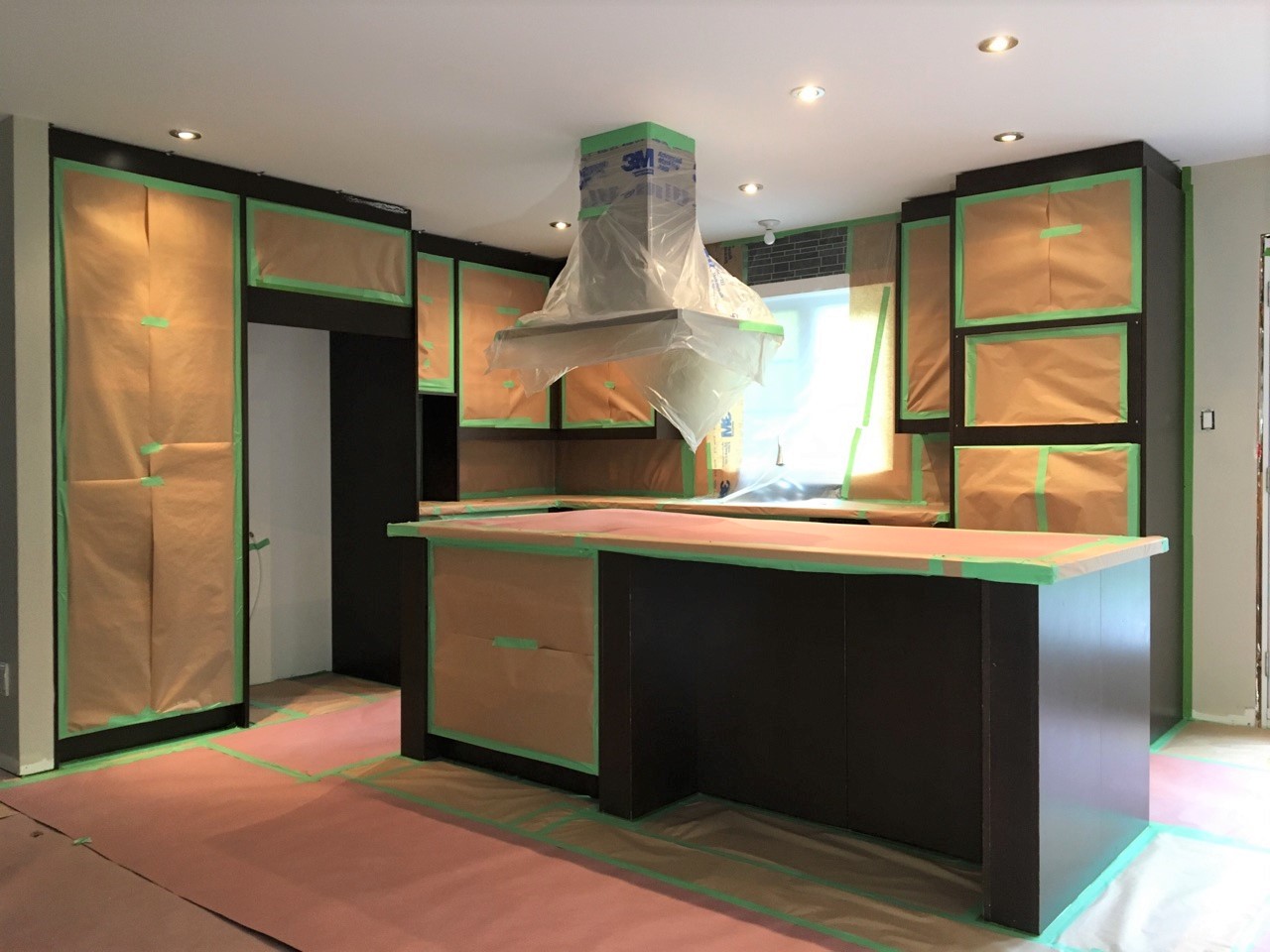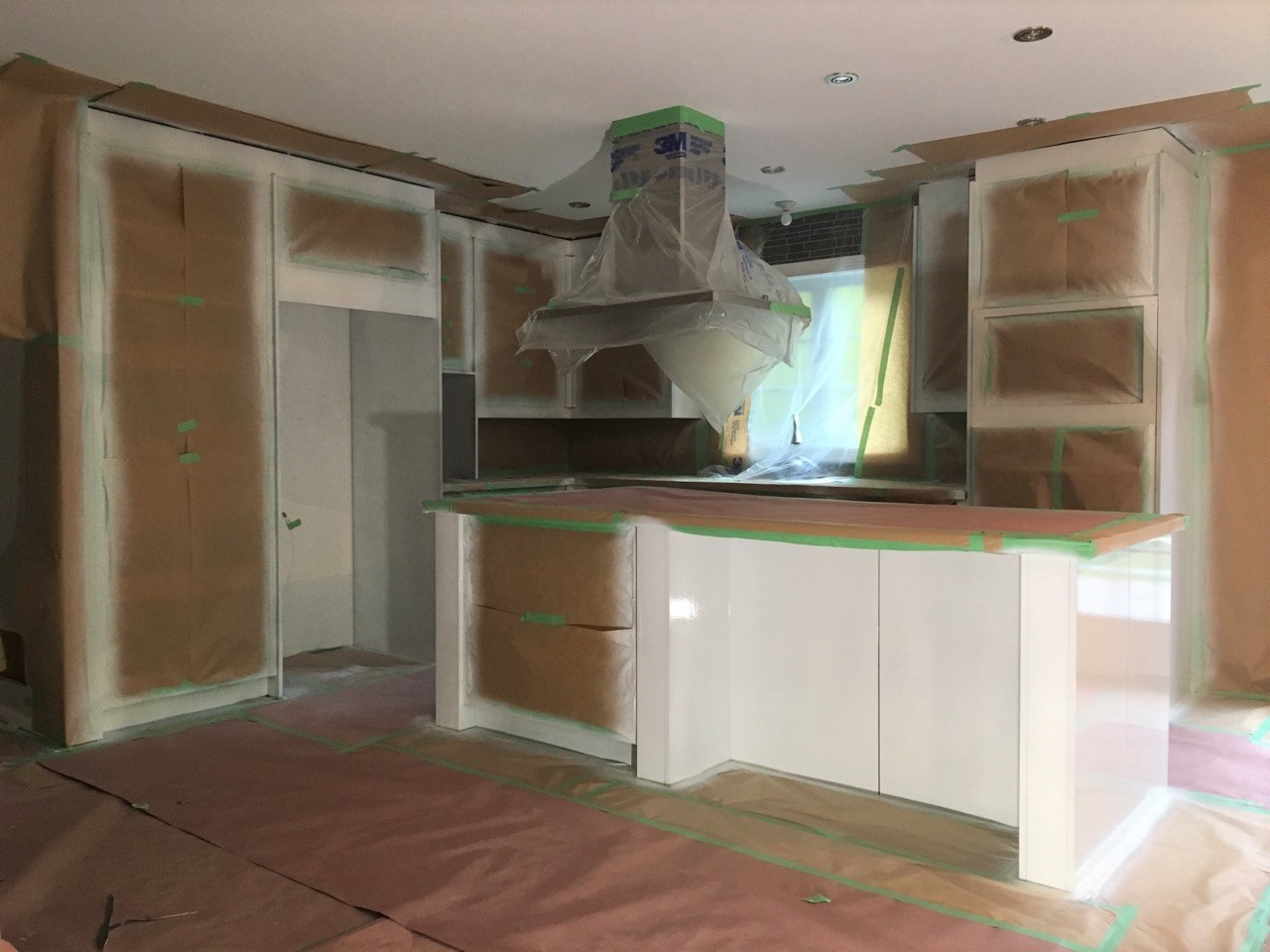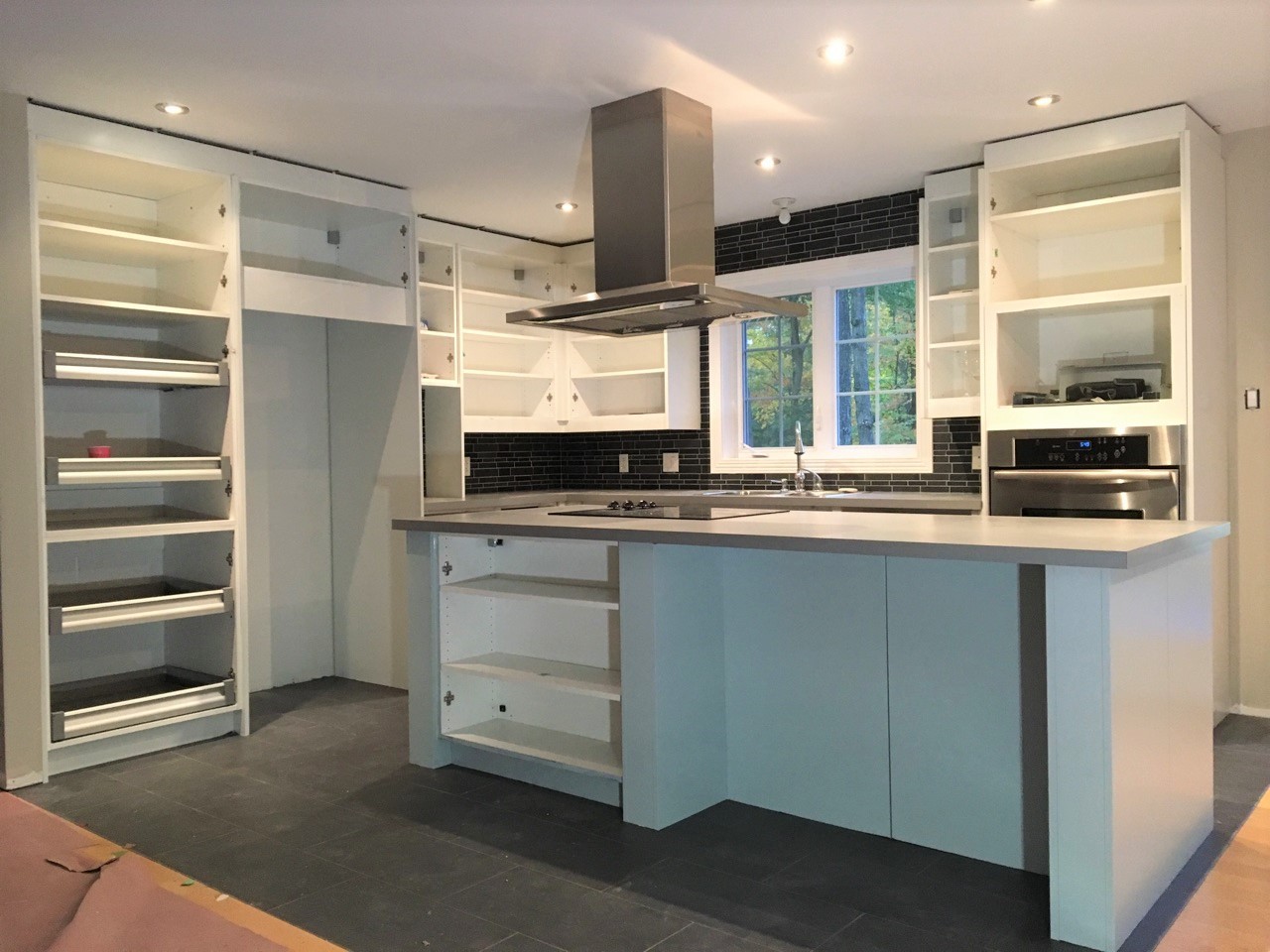 Doors & Drawers are dismantled and transported to our spray shop.
Remaining panels, moldings and trim are masked and sprayed in house.
All doors & drawers are sanded, repaired, primed and spray painted in shop.
New hardware and hinges, if desired, are drilled and installed.
Once complete, we return to your home for installation day!
All hinges are adjusted to ensure proper spacing so that all your doors & drawers open and close like new.
WHAT WE OFFER
Spray painting of existing kitchens, Ikea kitchens and custom kitchens
Unlimited colour selection
Hardware and spacing change
Installation of concealed hinges and soft close mechanisms
OUR SHOP
Our shop is equipped with state-of-the-art sprayers and drying racks, designed specifically for kitchen cabinetry. It is properly ventilated and temperature and humidity controlled.
We never use brush rollers. Our equipment and techniques allow us to produce factory-like results.